Guide on How to Buy Online Lottery in Singapore (4D, TOTO and Sweep)
Disclosure
By using this website, you agree to our terms and conditions and privacy policy. Occasionally, we may include affiliate links in our content. If you click on these links, it may result in a commission for us, at no extra charge to you. Thank you for your support.
---
If you are an avid punter looking for an online lottery in Singapore, this in-depth guide explores the different options available, lottery basics, updated regulations, and more. Lotteries are well-loved by many Singaporeans as seen in a survey conducted in 2020 by the National Council on Problem Gambling (NCPG) showing that 44% of Singapore citizens and permanent residents aged 18 and above gambled.
In fact, out of those who gambled, 34%% betted on 4D, 31% on Toto, 17% on Singapore Sweep, 16% during social gambling, while only 2% gambled online, betted on sports, or tried their luck in the local casino games, a testament to the popularity of lotteries in Singapore.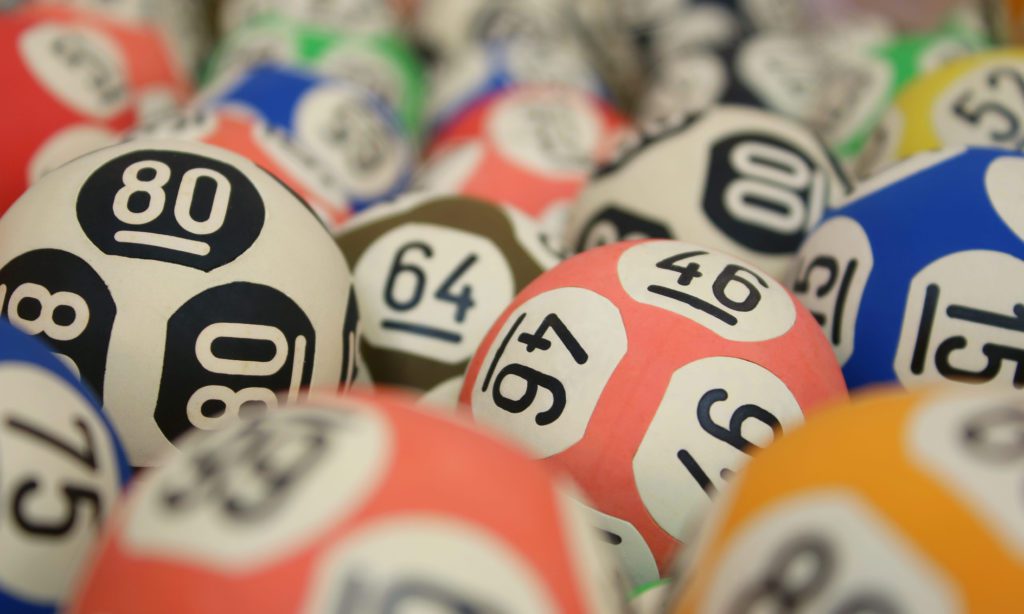 Lotteries in Singapore
Lotteries essentially are just another gambling game. In Singapore, lotteries are available to anybody as long as the person is of legal age and is in Singapore legally. When it comes to lotteries in Singapore, it is impossible not to talk about Singapore Pools (Private) Limited, the state owned lottery subsidiary company that is the only operator to legally offer lotteries in Singapore. Incorporated in 1968, Singapore Pools offer three lottery games:
4D – Also known as 4-digits, 4D is a "pick four" lottery with numbers that are drawn every Wednesday, Saturday, and Sunday.
TOTO – This is a pick 6 out of 49 numbers lottery game with results drawn every Monday and Thursday / Friday.
Singapore Sweep – A sweepstakes or raffle-style lottery, results are drawn every first Wednesday of the month.
Besides offering physical lotteries, the Ministry of Home Affairs (MHA) announced in 2016 that under the Remote Gambling Act (RGA) 2014, Singapore Pools will be allowed to offer online and telephone lotteries for 4D, Toto, and sports betting options such as football and motor racing.
Punters interested in Singapore Sweep will have to buy the lottery from physical outlets or Singapore Sweep vendors. Players should note that lotteries offered by any other party besides Singapore Pools and their vendors are considered illegal.
How To Buy 4D, Toto, and Singapore Sweep Lotteries
To buy 4D or Toto, you can buy it at Singapore Pools physical outlets, authorized retailers, or online. Singapore Pools also has an application on the iOS or Android platform. If you are placing the bet on their online website or through their user-friendly app to avoid the long queues that are often seen at the outlets, you will need to have a Singapore pools account.
Opening Singapore Pools Account
There are several requirements when you want to open an account such as being at least 21 years of age, have a local mobile number, can provide a local residential address, and is a citizen, permanent resident, or foreigner residing in Singapore with a valid Singapore Foreign Identification Number (FIN).
Once you complete the online registration form, you will undergo an identity verification process through an online video call and you will need to visit a Singapore Pools branch with your proof of identification and residential address. Your account eligibility will be verified within three days. You can also log into your account to check the status of your registration.
Once you gain access to your account, you can now bet online. Here are the steps you can take to successfully wager online:
Steps on How to Buy 4D Online
Steps on How to Buy Toto Online
Steps on How to Buy Singapore Sweep Online
Singapore Sweep lottery is not available online and bets can only be placed at physical outlets or through authorized retailers.
Placing Lottery Bets Using Bet Slips
Bet slips are used by bettors to place their bets at Singapore Pools physical outlets. While many of the older generation are accustomed to these slips, many beginners who are often youngsters can find these slips quite confusing. Here are the steps on how to place your lottery bets using bet slips:
Steps on How to Buy 4D Using Bet Slips
Based on the numbers in the image above, here are the steps on how to buy 4D using a betting slip:
Mark your bet type if you are choosing system entry or iBet. No markings are needed for ordinary entries or 4D rolls.
Mark the draw days. Based on the bet slip, you will see here you can buy the same number for one, two, three, or six consecutive draws,
Shade the digits you want to bet on and your "big" or "small" bet amounts.
In the image above labeled "4", this is where you can also place a Singapore Sweep bet ending with the same last four digits.
Marking "Void" here cancels the board and allows you to use another board to place your bets.
Once ready, bring your slip to the counter and place your bet. Before leaving, check that the ticket reflects your bet accurately.
Steps on How To Buy Toto Using Bet Slips
Based on the numbers in the image above, here are the steps on how to buy Toto using a betting slip:
Mark your bet type. If you are buying an ordinary entry, there is no need to mark anything here.
Mark the numbers you want to bet on. If it is an ordinary entry, mark six numbers. For system roll, mark five numbers. Meanwhile, for system entry, choose from seven to twelve numbers.
Select the draw days you want to bet on. If you are placing a beet on one draw, there is no need to mark anything. Mark "2 draws" or "4 draws" if you want to bet on two or four consecutive draws.
In the image above, the section labeled "4" where it says "Group TOTO" allows you to divide your bet. At the counter, tell the agent the number of tickets you want produced and every person in your group will be given a ticket and the cost split evenly.
QP in the image above stands for "Quick Pick". Mark it if you want a set of randomized numbers.
Marking "VOID" means you are opting to cancel the board. You can use another board to place your beets.
How To Buy Singapore Sweep Lottery Tickets
Since Singapore Sweep is not available anywhere else besides at Singapore Pools physical outlets or authorized retailers, here are the steps on how to buy tickets at these venues:
Head to the counter and let the staff know what you want to bet on. You can choose between Quick Pick, First Digit, Last 4 Digits, and 100 Numbers.
If you are placing a 4D bet concurrently with your Singapore Sweep bet, you can also mark the "SG SWEEP" box on the 4D bet slip. At the end of the transaction, you will be receiving two bet tickets for your purchase: one for 4D and the other for Singapore Sweep.
Here are some examples on how a Singapore Sweep ticket will look like:
In the two images above, you will see that "QP" stands for Quick Pick while "RR" represents numbers rolling from 00-99. The section labeled "2" represents the total bet amount while "3" shows the draw date and number.
Additional Information About Lotteries in Singapore
Besides all the information above, here are some additional information that you may find relevant to your lottery experience in Singapore:
Minimum Age
As expected, the 4D lottery by Singapore Pools only accepts bets and prize claims from individuals 18 years and above. For online lottery bets, the individual can only open an account with Singapore Pools once they are 21 years or more.
Betting On Singapore Lottery Online
To play Singapore Lottery Online, start by creating an account with Singapore Pool's online website. This can only be done if you are 21 years of age or more. After your identity is verified, you can head over to the specific 4D or TOTO page to start the online betting process. Note that Singapore Sweep is only available at physical outlets or through licensed vendors.
Government Expectations
Like all other gambling activities, the Singaporean Government expects their citizens and permanent residents to gamble responsibly by betting within their means through legal vendors and outlets. This includes online gambling activities.
Conclusion
Since Singapore Pools is the only company allowed to run lotteries in Singapore, punters can choose from 4D, Toto, or Singapore Sweep when it comes to trying your luck. With tickets that cost as low as SG$ 1, you may just strike the grand prize if you are lucky!
For more guides on the lotteries in Singapore, check out our other articles such as Toto Prize Structure, How To Play 4D, and How To Play Singapore Sweep.