Best Online Horse Betting Sites in Singapore 2023: Experience the Thrill
Disclosure
By using this website, you agree to our terms and conditions and privacy policy. Occasionally, we may include affiliate links in our content. If you click on these links, it may result in a commission for us, at no extra charge to you. Thank you for your support.
---
Online horse betting in Singapore is made possible by Singapore Pools, a state-owned lottery subsidiary company in the country. Horse racing has had a long history in the nation as the Singapore Turf Club was founded in 1842. With the first race held in February 1843, racing has since been staged all year round mostly during the weekends. However, why limit yourself to the horse racing markets offered by Singapore Pools alone?
In this betting guide, we take a look at the best online horse betting sites, basics of horse betting, tips, strategies, and more.
Top Online Betting Sites for Horse Racing
Choosing the Top Horse Betting Sites
Choosing the best online horse betting site can be challenging considering the number of operators out there today. Here are some of the factors we considered when ranking the top horse betting sites:
Horse Racing Betting Odds
Betting odds are important in any sport you bet on. For many punters, it is often a deal breaker when it comes to choosing between different bookmakers. By choosing a sportsbook that offers the best odds, you are ensuring you get value for your bet as the payout is bigger when you win!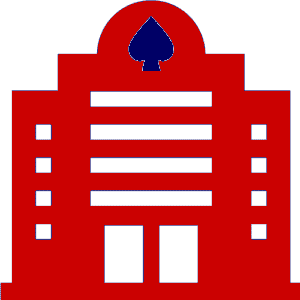 Betting Markets and Coverage
Unlike Singapore Pools who have a limited betting market and race coverage, online sportsbooks are not confined to local races and can provide so much more. Online operators have horse betting on races that occur all over the world with a myriad of different betting markets. If you have a specific preference for a market, be sure to select an online platform that offers it.
Bonuses and Promos
It can be difficult to find horse racing betting bonuses and promos unless you opt to bet with more specialized sites. Most of the incentives are from welcome bonuses and first deposit matches that help stretch your bankroll, so be sure to choose an operator that offers generous promos.
Live Betting and Live Streaming
One of the most exciting aspects of horse betting is watching the races. Since not all races are covered on your usual television channel, pick an online provider that offers live streaming so you can watch your favorite horse win the race. Better yet if they have live betting as this makes the betting and streaming experience even more thrilling!
Other Features
Other features to look out for include the safety and security of the site. You can do this by ensuring it is a legitimate website by checking their license. Opt for platforms that accept a wide variety of payment methods, supports betting on mobile devices, and have excellent 24/7 customer service for a superior betting experience,
The Basics of Betting on Horses
If you are a beginner to online betting on horse races, there are three basic things you need to know. Here are the steps involved:
Analyze the Race Card
There is always data available to help you determine which horse you want to wager on. Race cards may seem complicated but they contain all the important information you need. On the race card, the info you may find useful include:
Name of the race and sponsors involved
Amount of prize money
Time and place of the race
Runners (horses) involved
Length of the race
After going through the basic information, the next part of the card becomes more confusing as each horse has several digits besides their name which refers to the results of the race. For example, 2233-314. The hyphen refers to a break in the season and represents results from the last season.
Other additional data next to the horse's name may indicate their performance on specific surfaces as many horses are best on tracks with conditions they are used to. The name of the trainer and jockey are also featured, a very important detail as it gives you a chance to look at the form of the rider as well. Poor form on either part can result in poor horse performance.
Observe the Betting Market
When you are looking at the odds in horse betting, chances are you will see one horse that is the crowd favorite. This horse will have lower betting odds, so even if you're not sure, you will always know which the best horse is. As expected, the favorite horse to win will have lower betting odds and lower payouts when you win as it is a low risk bet.
Odds can fluctuate as well, especially when a horse is supported by more bettors or bookmakers are adjusting them to get more punters. Keep an eye out for these bets as they could be great opportunities in horse betting.
Placing a Bet
Placing a bet on a horse race is very easy and convenient especially now that you can do it online. Once you have chosen an online platform to bet on, deposit some funds, and head to the horse betting section. Look at the information about the race and horses involved. Some of the best horse betting sites will have statistics such as facts, figures, and graphs on each horse, giving you the chance to make an informed bet.
Choose the horse you want to bet on, enter your stake, and place your bet. Many of our recommended sites also have live streaming available so you can watch your horse running through the tracks to victory.
Different Types of Horse Races
There are many different types of horse races all over the world, influenced by culture, history, and even the breed of horse used. Here is a brief look at some of the commonest type of horse races today:
Flat Racing
Flat racing is best for horses bred for stamina, strength, and speed. Held on turf or dirt oval tracks, the distance ranges from 5 to 8.5 furlongs. Flat racing can be further divided into:
Claiming Race
Horses entered into the race can be bought regardless of the outcome of the race. This means if you put a claim on a horse, you own it after no matter where it finishes. It can be used to get into thoroughbred racing without paying a huge sum of money.
Allowance Race
Horses in an allowance race must meet specific standards that involve gender and age restrictions. For example, "non-winners of three races, for 3 to 4 year old fillies and mares".
Maiden Race
Maiden horse races are for horses that have never won a race compete against each other, allowing them to gain valuable experience on the track.
Stakes Race
A stakes race is where owners or trainers put up a sum of money offers the highest payouts for the top horses.
Steeplechase Race
The steeplechase is a race where horses jump over fences and water. One of the oldest forms of horse racing, records of it date back to 1776. The most famous steeplechase race is known as the Grand National.
Endurance Race
As its name suggests, endurance races are grueling races where horses go through vast distances (25 to more than 150 miles), requiring both rider and horse to be in top form. The biggest events include the Tevis Cup, Tom Quilty Cup, and Shahzada.
Harness Race
In a harness race, the horses race while pulling a driver in a sulky, which is a lightweight two-wheeled carriage. In this race, the driver is essential in the battle to win.
Different Horse Racing Bets
In the world of horse betting, there are many different bet types you can wager on. Some of the more common bets you should know include:
Win-only Bets
The easiest bet to understand, the "win-only" bet requires bettors to predict the horse that wins the race. To win, the horse you have selected must finish first in the race you have wagered on.
Each-way Bets
Each-way bets are very popular in horse racing as these races may have a large number of runners, making it quite difficult to pick a winner. In this bet, you are placing two bets: one on the horse that will win and the other to finish within a specific range. For example: An each way bet, 1/5 odds, 1st, 2nd, 3rd, 4th, and 5th. Here, the bet pays out at a fraction of 1/5 of the win odds if the horse you have selected finishes in the top 5 places.
Place Bets
If you wager on a place bet, you receive a payout if the horse you select makes first, second, or third place. Compared to the win-only bet, the place bet has higher odds of winning. Note that the payout is lower than the win-only bet due to the higher odds of winning.
Show Bets
Much more popular in the United States, the show bet is a derivative of the each-way bet. It is often found at the bottom of the race card and is usually ¼ or 1/5 of the win odds. This means that if your horse comes in the top 3 or 4, you win.
Exacta or Perfecta Bets
In the Exacta or Perfecta bet, bettors have to correctly predict the first and second place winners in the race. Although you would be wagering on two horses in this bet, it is considered a single wager. You only win if both the horses cross the line in the order you predict. For example, if you predict horse A to win, horse B to arrive second. In the event the order is reversed where horse B wins and horse A is second, you still lose.
Quinella Bets
The Quinella bet is similar to the Exacta or Perfecta bet. Bettors pick out two horses that they think will be the winner and runner-up of the race. However, unlike the Exacta bet where the order the horses cross the winning line matter, as long as both horses rank first and second, you win! This is why Quinella bets are a great way to build your confidence before trying the Perfecta bet.
Trifecta Bets
In a classic Trifecta bet, punters pick three horses that they think will come first, second, and third in their specific order they cross the winning line. A high risk bet as the chances of winning are slim, it has one of the most lucrative payouts. A derivative is the Box Bet where the order the horses win does not matter, known as the three horse box or Trifecta box.
Superfecta or The First 4 Bets
If you are looking for a big payout from horse betting, the superfecta or first 4 bet is for you. In this bet, punters predict the first four horses to cross the winning line in a specific order. To increase your chances of winning, choose the box bet option so the four horses you pick do not have to follow an order for you to win the bet. Of course, this decreases the payout you receive.
Multiple Bets
Multiple bets in horse betting means that you are wagering on the outcome of several consecutive races. To win this bet, your picks in every race must win as predicted. The principle is that the winnings from the first bet become stakes for the second and so on. There are several types of multiple bets: double (2 races), treble (3 races), accumulator (4 or more races), and more.
Lay Bets
In a lay bet, bettors are wagering that an event will not happen. In a horse race, when you lay a horse, you are betting that the horse will not win. This means that you take over the role of a bookmaker where if any other horse comes first, you win. On some platforms, you even get to offer odds on the horse.
Biggest Horse Races in The World
Horse racing has had a long and rich history. It is often said to be a sport for the upper class as the money involved for the care, breeding, and training of the horse is astounding, so is the payout for these races. Here are some of the biggest world-class race meetings: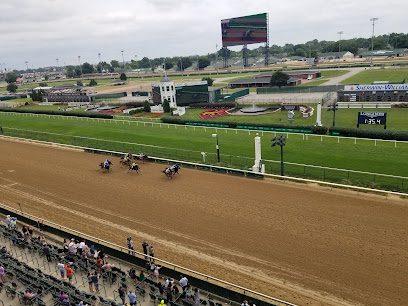 Kentucky Derby
Even if you are not a fan of horse racing, chances are you would have heard of the Kentucky Derby. The US equivalent of the Epsom Derby, it is one of the most exciting sports to watch. It is a three years old only race and is the first leg of the American Triple Crown. With the prize money of $3 million, some of the biggest names such as Secretariat have won this race.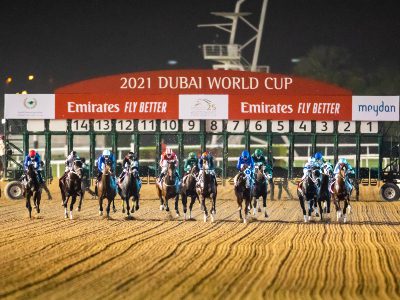 Dubai World Cup
A weight for age dirt race, the Dubai World Cup is open to three years old and above from the Southern Hemisphere or thoroughbreds that are 4 years old or more from the Northern Hemisphere. First held in 1996, it offers a prize money of $12 million!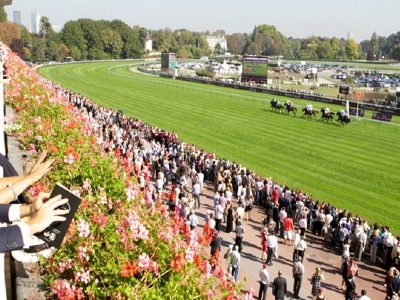 Prix de l'Arc de Triomphe
Europe's most famous horse race, it first took place in 1920. It is a weight for age race that is open to three years old and above with the exception of geldings. In the history of the competition, fillies and mares have fared well. It has a prize money of $5.6 million.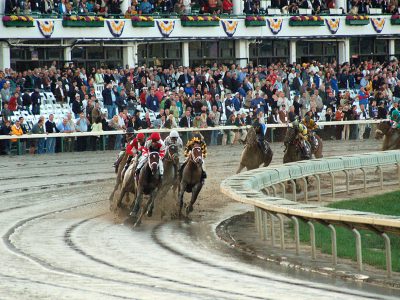 Breeder's Cup
A tournament that has a unique concept, it includes a series of qualifying rounds where races are held at different racetracks. A weight for age race open to three years old and above, it offers a payout of $6 million.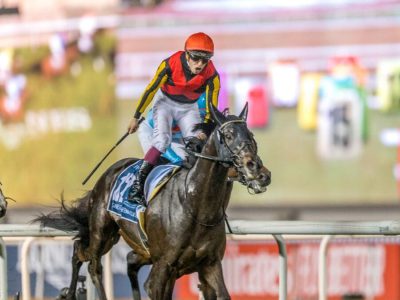 Sheema Classic
This turf race is another event held in the United Arab Emirates with a prize purse of $6 million. First held in 1998, it is open to thoroughbred horses from the southern hemisphere (3 years old or more) and northern hemisphere (4 years old or more).
Overview of Horse Races Around the World
| Tournament | Racetrack | Distance (m) | Surface | Country | When | Total Purse |
| --- | --- | --- | --- | --- | --- | --- |
| Dubai World Cup | Meydan | 2,000 | Dirt | UAE | March | US $12 million |
| Grand National | Aintree | 6,907 | Turf | UK | April | £1 million |
| Kentucky Derby | Churchill Downs | 2,000 | Dirt | USA | May | US $3 million |
| Epsom Derby | Epsom Downs | 2,420 | Turf | UK | June | £1.604 million |
| Prix de l'Arc de Triomphe | Longchamp | 2,400 | Turf | France | October | €5 million |
| Melbourne Cup | Flemington | 3,200 | Turf | Australia | November | AUD 8 million |
| Breeders' Cup Classic | Varies | 2,000 | Dirt | USA | November | US $6 million |
| Japan Cup | Tokyo | 2,400 | Turf | Japan | November | ¥864 million |
| Hong Kong Cup | Sha Tin | 2,000 | Turf | Hong Kong | December | HKD 34 million |
Singapore Horse Races
There are several Singapore horse racing events that are held at Singapore racecourses. Local matches might even better as it gives you a chance to watch it in person in the grandstand and gain the experience and thrill when you are there with other fans of the sport. Here are some of the most significant local events: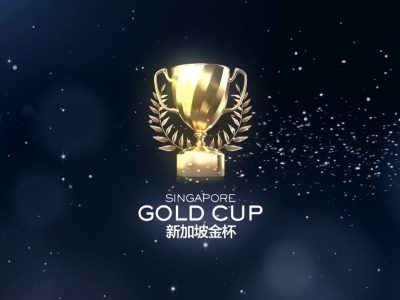 Singapore Gold Cup
This annual thoroughbred horse race is typically held at the end of November. Fans get to witness the fastest horses race through a 2 kilometer race for 3 years old or older.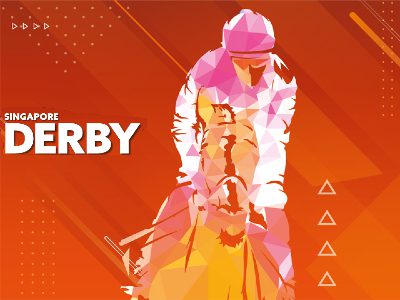 Singapore Derby
A domestic Group One event open to thoroughbred horses, the Singapore Derby is a race with a distance of 1.8 kilometers and is usually held around mid-July.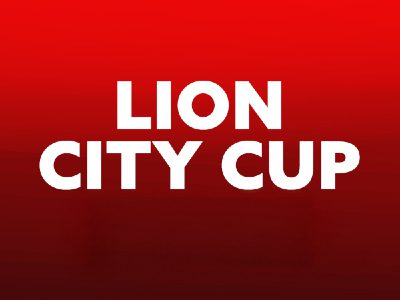 Lion City Cup
The Lion City Cup is the nation's most significant domestic sprint race taking place over a distance of 1.2 kilometers. It is open to horses that are 3 years old or older.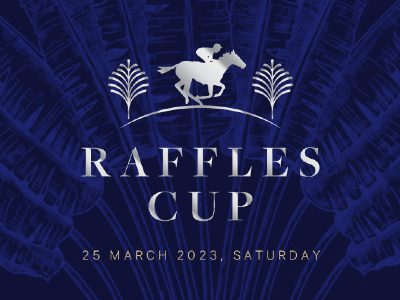 Raffles Cup
Considered the second leg of the Singapore Triple Crown Challenge, the 1.8 kilometer Raffles Cup is held every October and open to horses 3 years or older.
Tips and Strategies for Horse Betting
Although horse betting is a gambling activity where profit is not guaranteed, there are some tips and strategies that can increase your chances of winning.
Dutch Betting Strategy
In this strategy, you bet on more than one outcome of the race instead of just backing one. The strategy here is to win and profit from one of the multiple outcomes to compensate for the stakes on other bets. It can be beneficial if you know the right bet to place.
The 80/20 System
The 80/20 system is a strategy where bettors bet 20% on the horse that wins the race and 8-% on the same horse to finish with a place. This serves as insurance as some leading horses may slow down in the final furlong and end up finishing second or third.
Yankee Strategy
This strategy requires bettors to pick four horses from various races in hopes of having at least two out of the four win or place in the race. With 11 bets of equal value: 6 doubles, 4 trebles, 1 four-fold, it is recommended for punters with some experience.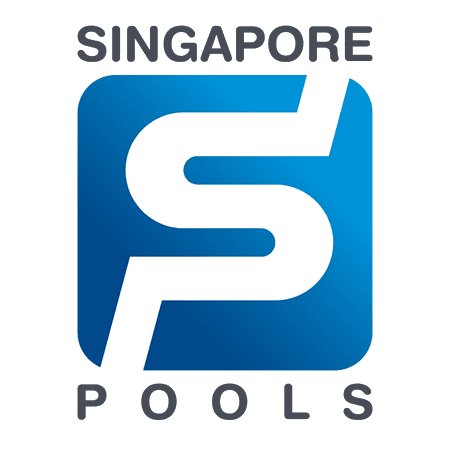 Betting on Horse Racing with Singapore Pools
Besides betting with online bookmakers, you can also bet on thoroughbred horse races from Singapore, Malaysia, Hong Kong, Macau, and more through Singapore Pools. All you need is a Singapore Pools account to start placing your horse racing bets online. You can also do this at the Singapore Turf Club (STC), the racecourse at Kranji, and off course betting centers or outlets during racing hours. Bets are open on race days from 8am onwards.
Singapore Pools also offers commingling where the totalisator organization combines the wagering pool to create a common dividend. Singapore Pools does this with their overseas partners, allowing punters like you to bet with more confidence as bigger pools offer dividends stability.
Conclusion
Online horse betting can be as simple or complex as you like. With so many different sites and bets to choose from, beginners would do best by choosing a reputable sportsbook and sticking to the simplest bets. Remember to analyze the data or information provided and never gamble more than you can afford.
FAQs
What is the highest paying horse race you can bet on?
The Saudi Cup has the highest prize money among all horse races. In 2021, the payout was $20 million where half of it goes to the first place winner.
Can horse betting be profitable?
Yes, horse betting is one of the most profitable in sports betting, but it is still considered a gambling activity. This means that your profit is not guaranteed. Therefore, you should stick to a budget for your bankroll and never gamble more than you can afford to lose. To increase your chances of making a profit, do your research and learn all you can about the horse and team you are betting on.
When can you bet on horses in Singapore?
In Singapore, you can bet on horses anytime through any of the recommended online platforms. If you are only horse betting through Singapore Pools, wagers are open on race days from 8am onwards.
How do I bet on horse racing in Singapore?
To bet on horse racing in Singapore, all you need to do is sign up with a reputable online bookmaker such as those in our list above. Deposit the funds you need and start betting. You can also bet through Singapore Pools by opening an account or by going in-person to their racecourse or any off-course betting outlet.
What is the minimum bet in horse racing Singapore?
The minimum bet in horse racing in Singapore depends on the platform you are playing with, the odds involved, and the type of bet you are wagering on. For example, the minimum bet for a "Win / Place" bet through Singapore Pools is SGD 5.