Best Esports Betting Websites in Singapore
Disclosure
By using this website, you agree to our terms and conditions and privacy policy. Occasionally, we may include affiliate links in our content. If you click on these links, it may result in a commission for us, at no extra charge to you. Thank you for your support.
---
If you are a gamer and are searching for the best esports betting websites in Singapore, this article provides a guide of the top sites and how to start wagering on your favorite games. Esports betting mainly includes top leagues and esports tournaments in professional video gaming. Relatively new to the online betting industry, there are very few markets available for qualifying games. 
Ranking Top Esports Betting Sites
The number of sites offering esports betting in Singapore is increasing quickly making it difficult to decide on which to sign up on. Here are the factors we took into consideration when ranking the best bookmakers.
Esports Odds & Bonuses
Higher odds means players make more when winning wagers. Needless to say, our top choices offer the best odds in the region. This applies to bonuses as well as we scoured the industry for the most generous perks such as a hefty welcome incentive and ongoing benefits. These extras can provide you extra funds for betting!
Esports Coverage
Relatively new, the number of operators offering a wide coverage of esports is few and far between. Our top choices included those with a good number of esports events and markets available. As some sites focus only on the most popular titles. At the very least, games like League of Legends, Dota 2, Fortnite, and CS:GO should be available.
Live Streaming
A big part of online esport betting is the ability to watch these tournaments live. While many platforms such as YouTube and Twitch show live matches, being able to watch and bet on the same site is a definite plus. All the better if the live stream comes with commentary, after all, it contributes to the experience!
Safety and Security
With these sites, there is often sharing of personal information and banking details. For this reason, you can compromise on anything but safety and security when choosing a site to wager on. When assessing safety and security, we ensure that these bookies are licensed and have security measures in place to protect their clients.
Payment Methods
What is betting without funds? Singaporeans have a host of payment methods for online payments. Therefore, our top choices included sites that accept many options for payment such as cryptocurrencies, PayPal, and more. These payout options should also be free of charge, secure, and quick.
Types of Esports to Bet On In Singapore
Although there are thousands of video games available, not all become an esport that can be wagered on. In fact, there are only a handful of games that capture the attention of both punters and betting operators. Here are some of the most popular esports: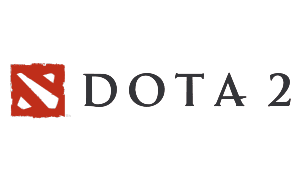 Dota 2
Dota 2 or Defense of the Ancients 2 is a game released in 2013. Headed by Dota Pro Circuit, this game has one of the largest esports scenes in the world. With millions of players worldwide, Dota 2 is an incredibly popular video game around the globe. 
In this game, players battle in a 5v5 team clash. There is always a new tactic or strategy to discover in this deep multiplayer action RTS game featuring a fantasy world with magical tacticians, cunning rogues, and fierce brutes.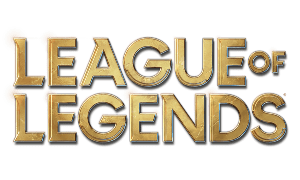 League of Legends
League of Legends or more commonly known as LoL is a game released in 2009 by Riot Games. Professional tournaments first began in 2011 in Sweden. This team-based strategy game involves two teams facing off to destroy each other's base. 
LoL esports involve betting on matches involving 10 players with each controlling a champion with unique skills. As players secure kills, make epic plays, and take down towers, this game has attracted over 100 million viewers.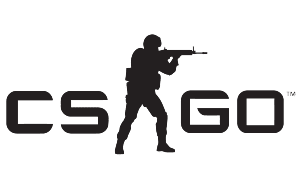 Counter Strike : Global Offensive
Also known as CS:GO, this multiplayer first person shooter game from Valve was released in August 2012. This game expands on the original Counter Strike game launched in 1999. Watch with bated breath as two teams compete in multiple rounds of objective game modes to win.
Explore the new maps, weapons, and characters with your favorite professional players. Arguably the biggest esports title with various teams from all around the world, esports teams such as FaZe Clan, Fnatic, and Astralis battle it out for the top prizes.
Call of Duty
Launched by Activision in 2003, this game has a host of sequels that keeps fans hooked and entertained. Selling more than 400 million copies worldwide, this incredibly popular game's esports started in 2006. 
The Call of Duty League is unbelievably similar to Overwatch. Taking the world by storm, COD League has tournament style events in each team's home city. With a US$ 6 million prize pool, this esport has garnered fans from all over the world.
Esports Betting Tips
Since esports is known to be very unpredictable, we always recommend your intuition or insider tips if you have any! Before you place bets, here are some tips you can keep in mind.
Check Statistics
Numbers don't lie, or so the saying goes. While you may rely on your instinct from time to time, numbers are definitely more reliable long-term. Check the statistics of each team to understand their past form so you can make an educated wager.
Make Use of The Betting Markets
Always check out the betting markets available as this could give you a better chance of winning. Avoid falling into the trap of only betting on one type as you could lose out. Try options such as first team to five kills, to destroy a tower, and more.
Minimize Losses
Do not chase your losses. Unfortunately, you win some and lose some. There is no shame in walking away when things get bad. In fact, it is commendable if you set a budget before you start betting.
Gossip and Rumors
Even if you choose not to believe in gossips and rumors, it is worth taking note of them, so you can make use of it if you think it's a credible piece of information. Follow your team on social media and check to see if players are coping with the pressure.
Final Word
Singapore esports betting is still in its infancy in the online gambling industry. With the resources and information provided in this guide, punters should feel more confident in finding the top esports betting sites. Whether you are looking to bet on League of Legends, CS:GO, Call of Duty or other titles, our recommended sites have you covered.
FAQs
Is Betting on Esports Legal in Singapore?
There are no specific laws regarding esports betting in Singapore. However, betting is best done with a virtual private network (VPN) and proxy server.
Can I Watch My Favourite Esports Matches Online?
Yes, most providers have live streaming features so punters can enjoy the thrill and action of the battle arena. If not, you can also watch the championships on Twitch and YouTube.
Do Esports Betting Sites Accept Cryptocurrency?
Yes, many esports betting sites accept cryptocurrency and real money as a payment option. Some of the most commonly accepted types are Bitcoin and Ethereum.
What Is The Best Esport Betting Website?
Any of the operators we listed above are great options. Each of these sites come with their own pros and cons to fit the different lifestyles of punters.
Are There Bonuses for Esports Bettors?
Yes, the sites listed above have some esports specific promotions. They also have other general promotions that can benefit esports bettors as well.