2023's Guide to The Best Online Sic Bo Casinos in Singapore
Disclosure
By using this website, you agree to our terms and conditions and privacy policy. Occasionally, we may include affiliate links in our content. If you click on these links, it may result in a commission for us, at no extra charge to you. Thank you for your support.
---
Finding out where to play online Sic Bo in Singapore was previously challenging as this casino game was not as popular as casino classics such as roulette, poker, blackjack, and baccarat. However, the lockdown from the past few years have changed this, making online Sic Bo much more popular.
In this guide, we will be looking at the best online casinos for Sic Bo in Singapore, the basics of the game, and strategies you can use to win real money in this game.
Top Online Casinos for Sic Bo
Ranking the Best Online Casinos for Online Sic Bo
When it comes to choosing the best Sic Bo casinos online, there are several elements to consider as it will affect your gaming experience. These factors include:
Sic Bo Game Variants
Sic Bo or sometimes known as tai sai, dai siu, or hi lo is a game with ancient Chinese origins played with three dice. As one of the older casino games, it should be no surprise that there are many variants of the game available. 
When choosing a provider, be sure to ascertain that they offer the type of Sic Bo game you want to play. It would also be best if they offer multiple variants so you will not be bored playing the same type repeatedly.
Live Sic Bo
Live casino games such as live Sic Bo features live dealers. These live table games are highly sought after as they offer a more authentic casino experience compared to electronic Sic Bo games. Live casino games stream in real time from casino studios, allowing players to feel as if they are physically present at a real casino. Punters who are fans of live Sic Bo games should make sure that the game is available through the online casino of their choice.
Sic Bo Bonuses and Promos
Online casinos often offer bonuses and promos especially for new members. When looking for a platform to play, read the fine print to see if their perks and incentives specifically apply to Sic Bo games. Some of the best promotions include welcome bonuses, deposit bonuses, cashback rebates, free spins, and more.
Payment Options
Online Sic Bo games are the most thrilling if real money is involved. This means that you should choose an operator that offers different payment options that are convenient for you. Some of the payment methods to look out for include credit cards, debit cards, local bank transfers, e-wallets, cryptocurrencies, and more.
Other Features
Some other features that are important include choosing an online casino that offers Sic Bo games that are compatible with mobile devices, be it on Android or iOS platforms. Customer service is another crucial element as having a good support team can help you resolve any issues or enquiries you have.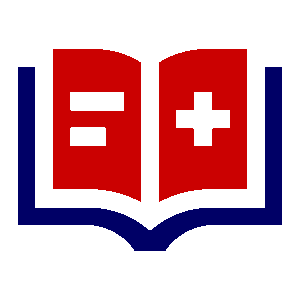 How To Play Sic Bo – Basic Rules and Getting Started
Sic Bo is a casino game that is mostly popular in Asia but has gained traction in Western countries such as the United States. This simple dice game involves players betting on the specific outcomes of the dice. Basic Sic Bo rules are relatively simple and easy to learn. 
Players start by placing their bets. Most online casinos allow the placement of multiple bets. 
Once betting closes, the dice is rolled. In a land-based casino, players take turns rolling the dice. In a live Sic Bo game, the dealer presses a button to roll the dice. 
Winners are determined by the roll of the dice. 
Signing Up for An Online Sic Bo Casino
Most online casinos have an easy registration process. Start by choosing an online casino of your choice and look for the "Sign Up" button. Proceed to enter your details such as email address, username, password, and more.
Next, look for options on depositing funds for your bankroll. You can choose to do this via the different payment options available. Some operators even allow bettors to make a crypto deposit or use their credit card to buy cryptocurrencies.
Once your deposit is complete, you can start choosing a game and playing your online Sic Bo game!
Different Sic Bo Bets
Like many other online casino games, there are many different types of bets in the game of Sic Bo. These bet types are based on the potential outcomes of the dice.
Any Number
In this Sic Bo bet, the player wagers on the outcome of the three dice. The payout is based on the number of dice that meets the bettor's predictions. For example, an "any number" bet on five means that if any of the three dice rolls a five, the player wins a 1:1 payout.
Three Dice Total
As the name of this bet suggests, players bet on the total outcome of all three dice. It is the most common bet type at most Sic Bo tables. Comprising of 14 different betting options, the payout for it ranges from 6:1 to 50:1. Note that betting on the sum of 4 or 17 has the highest payout as there is a 15.28% house edge.
Small and Big
Small and big bets are also very common bets among punters. In this bet, players wager to see the total score of the three dice. A score of 4 to 10 is classified as small while a total of 11 to 17 is big. With the odds of winning at 50:50, the payout is much lower at 1:1. Despite the lower payout, this bet is popular due to the low house edge of 2.78%.
Double and Triple
The double bet is where players predict that two of the same number or a pair will show up. For example, betting on a double 3 means that you win when the outcome of the dice shows 3, 3, x. In the triple bet, players bet that a specific number will appear three times. For example, a triple bet on 5 means you win when the outcome is 5, 5, 5.
Odds and Payouts of Different Sic Bo Bets
| Type of Bet | Winning Dice Combinations | Probability (%) | House Edge (%) | Payout |
| --- | --- | --- | --- | --- |
| Big (total score 11 to 17 excluding triples) | 105 | 48.6 | 2.78 | 1:1 |
| Small total score of 4 to 10 excluding triples) | 105 | 48.6 | 2.78 | 1:1 |
| Total of 4 and 17 | 3 | 1.39 | 15.28 | 50: 1 to 62:1 |
| Total of 5 and 16 | 6 | 2.78 | 13.89 | 18:1 to 31:1 |
| Total of 6 and 15 | 10 | 4.63 | 16.67 | 14:1 to 18:1 |
| Total of 7 and 14 | 15 | 6.94 | 9.72 | 12:1 |
| Total of 8 and 13 | 21 | 9.72 | 12.5 0 | 8:1 |
| Total of 9 and 12 | 25 | 11.57 | 18.99 | 6:1 to 7:1 |
| Total of 10 and 11 | 27 | 12.51 | 12.50 | 6:1 |
| Double | 6 | 2.78 | 18.25% | 10:1 |
| Any Triple | 6 | 2.78 | 13.89% | 30:1 |
| Specific Triple | 1 | 0.46% | 16.20% | 180:1 |
Popular Sic Bo Variants
Although there are many Sic Bo variants available, the aim and basic rules of the game remain the same. Here are some of the most popular variants of Sic Bo:
Super Sic Bo
Super Sic Bo is a powerful live Sic Bo variant that features live dealers. Although the rules and pay tables remain quite close to the standard, this version of the game includes exciting multipliers that may land at any round. The multipliers can go up to 1000 times the player's original bet. It is provided by Evolution, a well-known gaming provider.
Sic Bo Dragons
Provided by Wada, Sic Bo Dragons is a game that has a unique dragon theme with a lucrative payout of 1240:1. Players are also able to customize the game such as choosing the colors of the Sic Bo table.
Grand Hazard
A similar game considered a Sic Bo variant, Grand Hazard has English origins. It is distinct from Hazard, a game played with two dice. In this variant, the dice are thrown with a cup or rolled down a chute which has a series of inclined planes. A three of a kind outcome in this game is known as "raffles" and has a payout ratio of 18:1.
Chuck-a-luck
A Sic Bo variant in the United States, Chuck-a-luck is also known as chuckerlucker or sweat cloth. With origins from the Grand Hazard game, the twist in this version is that the three dice are kept in a device resembling a bird cage but pivots in the center. This game usually features only single number bets and occasionally an additional "triple" wager available. Once common in Nevada casinos, they have since been replaced by traditional Sic Bo tables.
Hoo Hee How
Hoo Hee How is a version of Sic Bo that uses symbols on the dice instead of numbers. Each dice has the symbols of fish, scorpion, gourd, coin, crab, and rooster. With six available bets, each bet pays 1: to 3:1 depending on the probability. This game has a house edge of 7.87%.
Yee Hah Hi
Similar to Hoo Hee How, Yee Hah Hi also uses pictures instead of numbers. The symbols are fish (red), scorpion (green), gourd (blue), coin (blue), crab (green), rooster (red). The bets in this game are based on: the same color, two of a specific color, and one specific color. The house edge is 11.11%.
Live Dealer Sic Bo Games
Live casino games are loved by many gamblers as they offer an authentic casino experience. In live Sic Bo games, players get to experience live dealers who host the game that streams in real time from a casino studio. In live table games, you can interact with other players and the dealer, just like in a game in a land-based casino.
Evolution Gaming is known for providing exciting live Sic Bo games. If you are looking for live Sic Bo games from multiple providers, BK8 is a great online casino to start with. To ensure that the games are fair, live Sic Bo games still use a random number generator to produce the outcome of the dice.
Free Sic Bo Games
When you play Sic Bo online, one of the best advantages are the free Sic Bo games. Some online casinos offer free play mode where the games use a virtual currency which means that you will be unable to win real money. However, the game mechanics are the same as the real money version, making it a great tool for beginners to learn the game or for avid Sic Bo fans to test out their strategies.
Online Sic Bo Tips and Strategies
There is no way to predict the outcome of a Sic Bo game as it is purely a game of chance. Despite being an exciting and thrilling game, there are some tips and strategies that can be significantly helpful in helping you increase your chances of winning:
Basic Tips
When gambling, it is easy to lose your cool and get all emotional. Therefore, it makes sense to try to control yourself and make logical bets. Don't try to cover too many bets as you could end up wasting your bankroll.
There are some bets that are more likely to win. For example, big and small bets has a 48.6% probability of winning. Although the payout is much lower at 1:1, slow and steady wins the race, giving you a likelihood of making a profit. Avoid risky wagers such as triple bets.
Sic Bo is a game of chance. This means that luck will not always be on your side. When you are on a losing streak, avoid chasing your losses by increasing your bet size or insisting on continuing the game. Instead, try taking a break or come back to the game another day.
Betting Systems
The 1-3-2-4 betting system is one of the more popular systems that helps players determine how much to wager on their next bet. It starts with placing a 1 unit bet, followed by 3, 2, and 4 units in the event of a win. If the player loses the round, it restarts with a 1 unit bet.
Martingale Betting System
The Martingale betting strategy amplifies the chance of recovering from losing streaks, requiring players to double up on losing bets and reducing bets by half in the event of a win. Although it improves the odds of breaking even, there is also potential for quick and severe losses.
Reverse Martingale System
The reverse Martingale or sometimes known as the Paroli system involves halving a bet each time there is a loss and doubling it when you win the round. This Sic Bo strategy amplifies your winning streaks and minimizes the impact in the event of a losing streak.
Sic Bo Strategy for Advanced Players
Advanced Sic Bo players can afford to be more flexible with their bets and use more daring strategies. Always remember that the higher the payout, the lower the odds of winning. Strategies and tips may be helpful but the outcome of the game is always unpredictable, so be sure to never bet more than you can afford to lose.
In this strategy, the bettor wagers on at least four different numbers. Even with all four losses, the payout the player wins in other rounds will make up for it. There are two methods to try:
Bet 3 units on 8 and 2 units each on double 1, 2, and 3. Also wager 2 units on a combination of 2 and 3. This gives you a potential return of 27 units if 8 wins, 22 units if a double bet wins, and 12 units if a combination bet wins.
Bet 3 units on 12, 2 units each on double 4, 5, and 6. Also wager 2 units on a combination of 4 and 5. Like Method A, it offers a payout of 27 units if 12 wins, 22 units if any double bets win, and 12 units if a combination bet wins.
Conclusion
Playing online Sic Bo in Singapore is extremely easy, thanks to the many online casinos that are now available. When choosing a platform to play with, be sure to pick one that is legitimate and suits your personal preferences.
FAQs
Should I always play using a Sic Bo strategy?
You are not obliged to use one as using a Sic Bo strategy does not guarantee a win. However, it may help to limit losses and increase profits. It is therefore important to remember never to gamble with money you cannot afford to lose.
Is there a way to eliminate the house edge for Sic Bo?
No, there is no way to eliminate the house edge completely as the outcomes of the game are purely random.
What is the difference between Sic Bo and poker?
Sic Bo and poker are different casino games altogether. Sic Bo is a game also known as tai dai, dai siu, or hi lo. Popular in Asia and played all around the world, it is played using a betting table and three dice. Meanwhile, poker games such as Pai Gow poker (double hand poker) is played with a standard 52-card deck.