In-Depth Review of the Aegean Paradise Cruise Casino
Disclosure
By using this website, you agree to our terms and conditions and privacy policy. Occasionally, we may include affiliate links in our content. If you click on these links, it may result in a commission for us, at no extra charge to you. Thank you for your support.
---
The sea-faring Aegean Paradise Cruise Casino is easily one of Singapore's main gaming attractions. With an iconic view aboard the luxury liner, players can take a short trip to enjoy the casino games and other facilities on board such as the shopping arcade, swimming pool, gym, karaoke rooms, basketball games, and spa.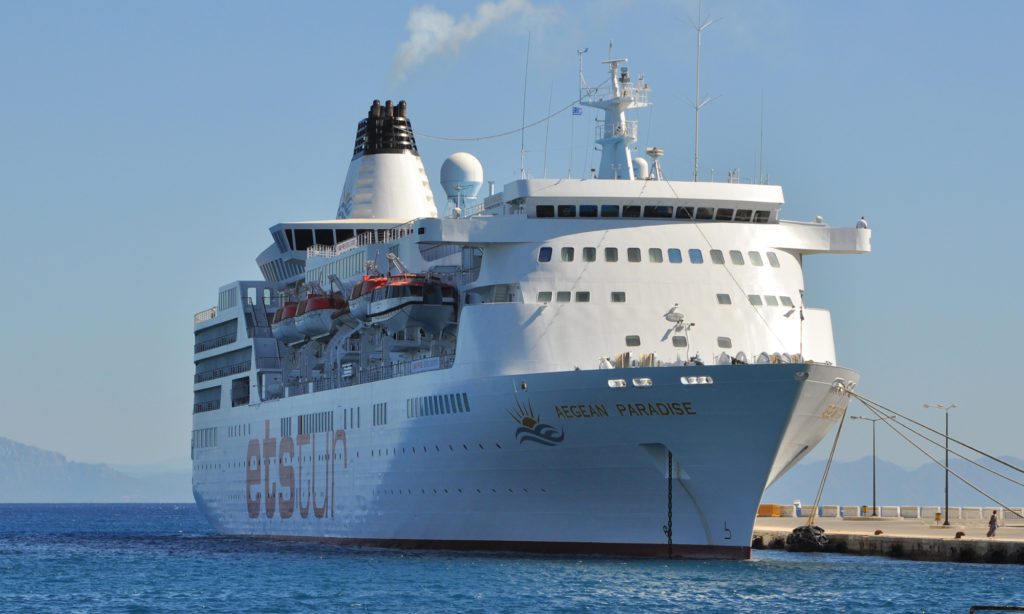 The Aegean Paradise Casino Gaming Experience
Offering casino games 24/7, players can enjoy their favorite games at any time. With over 200 gaming machines and 40 table games, you can choose from slot games, blackjack, poker, roulette, baccarat, and more.
This casino is very popular as their minimum bets are around SGD 2, much lower compared to the luxury casinos such as Marina Bay Sands Casino and Resorts World Sentosa Casino. Although there may not be as many different varieties of games available, players will find it hard to be disappointed as they have all the classic table games along with popular slot machines.
If you would like to take a break from gaming, you can enjoy the relaxing ocean breeze or pay a visit to the Chinese buffet restaurant to refuel before heading back to your games. Exuding a very laid-back ambiance, the Aegean Paradise Cruise Casino allows you to gamble in a low-pressure and relaxing environment.
Accommodation On Aegean Paradise
Prices for an evening trip start from SG$ 25. If you would like to opt for an overnight stay in a private cabin, it costs about SG$ 40 on a weekday or SG$ 80 during a weekend. For many visitors, this is well worth the price as rooms onboard include your very own ensuite bathroom, mini bar, television, safe, air conditioning, and a comfortable bed.
Depending on your preference, you can choose from three types of cabins: balcony, porthole, or inner cabins. Much like a luxury hotel, this cruise ship has beautiful interior design and a buffet that is open for breakfast, lunch, dinner, and supper. Note that vegetarian and halal options are not available.
For senior citizens over the age of 55, concession rates are available except during public holidays and festive seasons. Promotional rates are also available for the last trip of the day except peak season. While cancellations or change of bookings are allowed, a SG$ 10 fee will apply.
Requirements To Board
All that is required for Singaporeans to board the cruise is a passport of at least six months validity. Foreign passport holders will also require their passports along with their PR IC/ re-entry permit/ employment pass / S-pass/ visit pass/ work permit/ or student pass which should have at least 14 days of validity. 
Tourists are also allowed to board the cruise but should not exceed their stay in Singapore for more than 14 days. (This means tourists who are on their 15th day of stay in Singapore are not allowed to board the cruise). Tourists must also have at least a 14-day multiple journey visa and a confirmed return ticket back to their country. 
All travel documents, visa, and return air tickets must be printed.
There is no entry levy required and casual attire is permitted. 
Note that for safety reasons, pregnant women and wheelchair bound individuals are not permitted to board the cruise.
Getting There
To get onboard, guests can board the ferry from Tanah Merah Ferry Terminal to Nongsapura Ferry Terminal, then the Aegean Paradise Cruise. Getting there takes about 45 minutes. Once you get on the ship, you will be welcomed by friendly staff.
Conclusion
The Aegean Paradise Cruise Casino is a great venue for gambling especially for players who are looking for more affordable options compared to luxury casinos such as MBS casino or RWS casino. Although there may not be as many varieties of games available, the gambling environment here is much more relaxed and laid-back.