Online poker is one of the most played games in Singapore. Many Singaporeans play via poker sites and poker apps anywhere to earn some extra money. Players can choose to play online poker free games or play for real money.
Poker players place bets and hope they have the best cards on the table. Bluff your opponents and win big at the poker table!
Variations of Online Poker
There are many variations of poker:
Texas Hold'em Poker is the most popular form of poker. Players use two hole cards and five community cards to try to obtain the best hand.
Players use five cards to obtain the best hand on the table. In the draw phase, players can swap their cards.
Players combine 2 out of the 4 hole cards and 3 out of the 5 community cards. This creates two separate 5 card high and low hands.
Similar to Texas Hold'em, however there is no flop involved in this variant. Unlike Texas Hold'em, there are no community cards involved.
Pro Tips to Win Online Poker
Read your opponents
Poker is about reading opponents. Even though you cannot observe your opponents online, you can read their betting habits.
Use bonuses to pad your bankroll
Online casinos often offer attractive bonuses to new players and regular customers. Use these online poker sites that offer free online poker games, free chips and an attractive first deposit bonus.
Real Money Poker vs Free Poker Games
Many websites offer both options of real money gambling and free poker. Real money games are better because:
In real money poker, players can earn real cash money to bankroll more games or to supplement their income.
You can use lucrative bonuses and freerolls from online casinos.
Many only show their true poker hand when playing cash games. Free games do not feel as authentic.
Casino Agents vs. Foreign Sites
Due to the recent online casino boom, there are plenty of choices for both punters and gamblers alike. There are different things to consider like security, reputation, customer reviews and customer support when you choose either one:
Casino Agents
These are two of the best casino agents reputable in Singapore. We have picked them based on the range of services offered and stellar reviews from past and present players:

Acebet99 has been Singapore's best poker site for more than a decade. They are known for being reliable and supports fair play to guarantee a good poker experience.

Bet888win is known for their generous poker bonuses and payouts that you can use to bankroll your games. Their popular online poker rooms are always full. This casino agent will also teach you how to play poker.
Foreign Casinos
Dealing with international online casinos can seem daunting, especially when there are so many to choose from. It is important to take note that even though players can open real money accounts in these casinos, players might not be able to claim the best bonuses, depending on your location. These are some of the foreign casinos available in Singapore: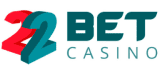 Famous for the range of games and poker tournaments offered. Online poker sites like 22bet also offer World Series of Poker (WSOP) and World Poker Tour (WPT) games popular amongst players. Both free games and real money games are offered.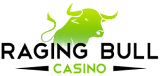 Singaporeans love their beautiful thematic gameplay and wide variety of casino games. They cater to both new players and high rollers.
Other Casino Games
Online casinos offer a plethora of games to players. Some of the most popular ones are:
Buy-in and get your cards to as close to 9 as possible to win real money.
Blackjack, twenty-one, or pontoon is the most popular card game in online casinos. Get a hand of 21 to win.
Place your bets on a table which has corresponding numbers and guess which number the ball lands at.
Slots are as straightforward as pressing the spin button on the slot machine and hope to win the jackpot.
Conclusion
The availability of online poker sites and poker apps online has made it accessible to anyone with a ios or android mobile device. Many Singaporeans take advantage of this as online poker is a fun way to earn a little extra cash on the side. Take the plunge now and join the community!